Wow!! I am on vacation, but things have not slowed down here in
digi
-world!!! I have so much to talk about today!!
Firs of, would you like to participate in an awesome contest?
Rebecca
from
Rebecca
PSP
designs has teamed up with Dogs Day designs for a designer-duo
collab
. They need help with naming the kit! This is where you come in... all you have to do, is go to My Life and Scrap (the kit's preview is linked), and suggest a name for the kit. If your name gets picked, you could win the kit! It's that simple!!
Here is the preview for the kit, and some
LOs
that I did with it! Hurry up and go name that kit... but before you go, take a look at other happenings this week...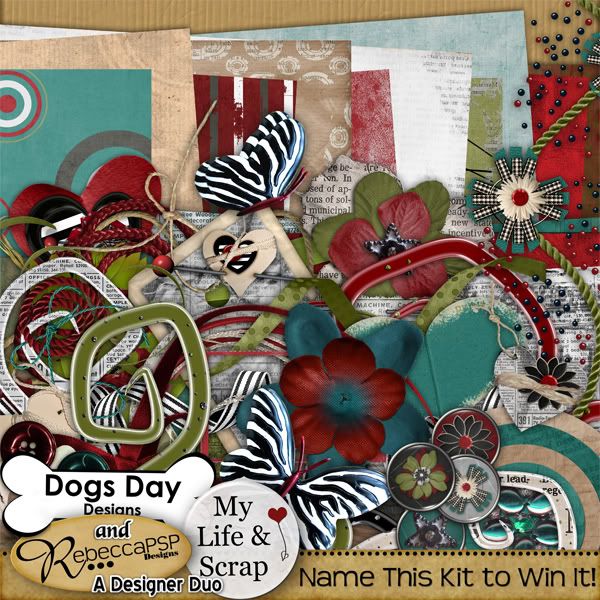 Nicole, from
Digi
-designs by Nicole has a new kit out. It is called Gone Fishing. There are also, coordinating quick-pages!. For this week only, use coupon code,
fish
and get the quick-pages for only $1.00 with purchase of the Gone Fishing kit!
Above are the preview and
LOs
that I made with it. The kit's preview is linked to the store, available at Stuff to Scrap... and talking about Stuff to Scrap, August's
collab
mega kit is now available! Great for those road trip pictures. The mega kit is called Route 66. With it's bright colors and fun embellishments, this kit s not only perfect for those summer vacation road trips, but just about for any occasion too. There are 98 papers, 213 embellishments, 3 full alphas, and 3 BB templates! Check the preview out!! The preview is linked to the store too...